Her Olives
This is a product with a lot of heart and soul. This extra virgin olive oil was harvested from a small grove in the outskirts of the village of Rodopou in Western Crete. planted by our mother, Ioanna, when she was 23 years old. The now mature olive trees consistently produce an oil with acidity of 0.3%; an essential prerequisite in the world's finest olive oils.
The olive grove's elevation from sea level, the salty Mediterranean breeze, the fertile soil of the legendary island of Crete, and the Cretan people's love of the land and life all contribute to making this olive oil truly special.
Treat yourself by drenching a loaf of fresh bread or pouring over a plate of greens.
Καλή όρεξη! Bon Appetit! Enjoy!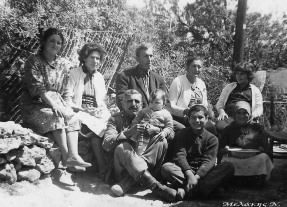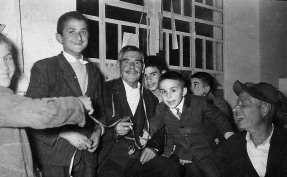 Our Story
Ioanna's Olive Oil comes from the Kolimbari region of Western Crete. Because of the exceptionally high quality olive oil produced here, The European Union has designated the area as a "Protected Denomination of Origin (PDO)," similar to a world heritage site but for olive oil. Ioanna's grove is no exception. Year after we lovingly tend the trees, harvest the olives if we happen to be in Crete in October/November, and enjoy picnics under the shady olive tree branches during summer vacations. It is a special feeling to now see our kids now playing under the trees and helping with the harvest.
We extend an invitation for you to do the same if you visit Crete. We even challenge you to a game of Geocaching to find the prize hiding in one of the trees! Just email us for location coordinates!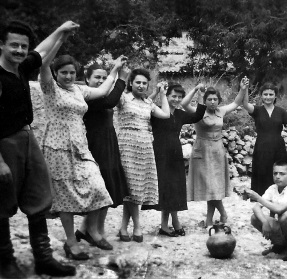 Where to Buy
At the moment the olive oil is only available by direct mail or pick up in San Francisco. Please send email with phone, address and quantities to orders@smallvillageenterprises.com and we will promptly contact you for payment arrangements and fulfillment details.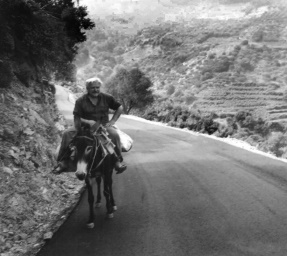 Small Village Enterprises
Small Village Enterprises works with rural farmers, skilled artisans and sustainable economic development projects world-wide. Through our networks, we bring to you hand crafted products of the highest quality created with respect for nature and people.
We work with villages transitioning back to organic agriculture and with rural mountain towns transitioning from resource extraction (logging and mining) into diversified local economies. In cities we support urban gardening, greening and entrepreneurship projects.
We bring to the market products of the highest quality while expanding relationships, strengthening local economies and re-connecting with nature and humanity.
We offer services in: product development, packaging and distribution, sales and marketing, project management, community outreach, and program development. To view a full list of products.